We are here to solve your challenges. We are here to keep you focused, committed, and thriving in the future of Education. An Institute, School or college is much more than its students, faculty, and classrooms.
A Digital Campus Labs provides technology and tools for its constituents to better the teaching, learning, and work. Digital Campus Labs helps institutions thrive in an open and dynamic world by charting the right path to excellence.
Our mission is to power the education ecosystem with unified technology that helps educators and students realize their full potential in their own way. With Years of experience delivering innovative, best-in-class education technology, we connect students, teachers, administrators, and parents, with the shared goal of improving student outcomes.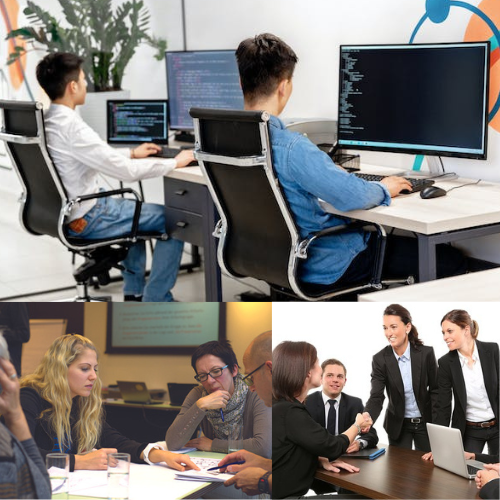 We believe in transforming Education. Empowering You in the global education community. We, therefore, automate end-to-end student and faculty lifecycles, teaching & learning, and institutional excellence with modules.
We firmly believe in the quote by Digital Campus Labs "Simplicity is the ultimate sophistication" and all of our solutions are designed keeping this in mind. Our clients love us for our friendly attitude, understanding of requirements, technical expertise and ready availability for help. We also believe that learning never ends hence always look forward to becoming knowledge partners with educators.
We would like to thank all the Institutions management and principal, who allowed us to serve them. A journey of thousand miles started with one institute and now Digital Campus Labs is a part of many Institutions. The vision of making the Institutions work paperless and our continuous hard work in upgrading the application, according to the need of the Institutions in the digital era helped us in gaining the confidence of the Institution's management.
The Digital Campus Labs has developed one of the most advanced and user-friendly Software for managing various Institution's activities. This Software system ensures streamlined administrative processes like admission processes, payroll, attendance, e-learning, and a lot more. Our Software is a one-stop solution for hassle-free and secure management.
Mission:- With humble values of empathy and integrity, we intend to empower India by making excellent Institution education accessible and affordable to every child. We constantly sync our educational values with our leadership definitions, helping children LEARN well, THINK deep, DO good, and BE leaders. Backed with strong core principles and a motto to strive for excellence.
Vision:- To produce innovations that transform learning, work and the future